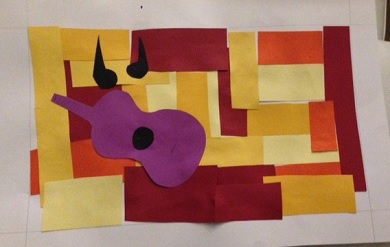 VC Arts Collective - KIDS Saturday Morning Art
July 22, 2017 11:00 AM - 12:00 PM
Kids learn the basic principles of art (color,line, shape, rhythm) by recreating famous works of art by famous artists. We use various art mediums doing this.
Classes, while having a goal, are also structured with fun.
The image on the right was a study on Matisse by one of our students.
$20.00 to Reserve your spot
Special Pricing:
Pay ahead for 4 classes, and pay only $64.00
Taught by Collective Staff Artists
Classes will occasionally be cancelled if no one has reserved a space. Call ahead to make sure Saturday's class is happening - (805) 676-1540.