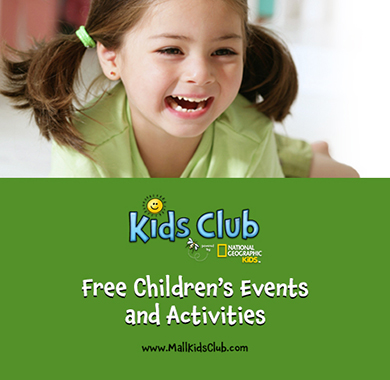 Kids Club: Powered by Nat Geo Kids
September 16, 2017 3:00 PM - 4:00 PM
Free, fun & educational games and activities for kids!

The Pacific View Kids Club is a great opportunity for your child to learn in a fun and interactive setting. We've teamed up with National Geographic Kids to create activities and games that focus on discovery through play.
Kids Club takes place every third Saturday of the month from 3-4pm in Center Court. Our Kids Club sponsor is the Community Memorial Health System.
"Our special guest this month will be Newbury Park Dentistry for Children. They will be doing a dental interactive show and tell, along with a puppet show. They will also be talking about why we need to take care of our teeth!

Children will receive a dental hygiene goodie bag (while supplies last). We will also have other fun-filled activities the whole family will enjoy!"
Parents & Kids in attendance will have the opportunity to win a prize!