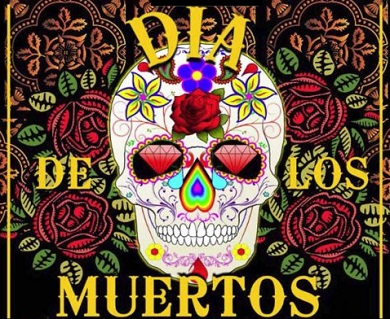 VC Arts Collective - Dia de los Muertos Celebration Workshops
Now through November 5, 2017
Looking to celebrate Dia De Los Muertos in Ventura in 2017? The VC Arts Council is excited to present a series of workshops and classes in celebration of the holiday. The workshops are starting August 21 and run through November 5th. There will be a special celebration on Sunday November 5th for Dia De Los Muertos at the VC Arts Collective studio.
The classes will focus on various visual arts, music, and poetry. Each class has been developed by acclaimed local artists like MB Hanrahan, Yenelli Law, Juan Mendoza and Fernando Albert Salinas. They will include both traditional and contemporary art methods, including art project ideas for ofrendas.
Sign up for these workshops:
ART PROJECTS for TEENS & ADULTS with MB HANRAHAN
Wednesdays 2:00pm to 5:00pm ■ Thursdays 2:30pm to 6:00pm
BI-LINGUAL CULTURAL ARTS PROJECTS for OFRENDAS with YENELLI LAW
Thursdays 3:30pm – 5:30pm ■ Fridays 9:00am – 12 Noon ■ Sundays 1:00pm – 3:00pm
SINGING and MUSICAL INSTRUMENTS for YOUTH with JUAN MENDOZA
Mondays thru Fridays 3:00pm to 5:00pm
POETRY Creating poems for the dearly departed with FERNANDO ALBERT SALINAS
Wednesdays 3:30pm to 7:30pm
Want more information?
Stop by the Arts Collective Studio at the Pacific View Mall. Check out our Facebook page for hours.
Call on the phone 805-676-1540
Email us at vcartscollective/AT/gmail.com