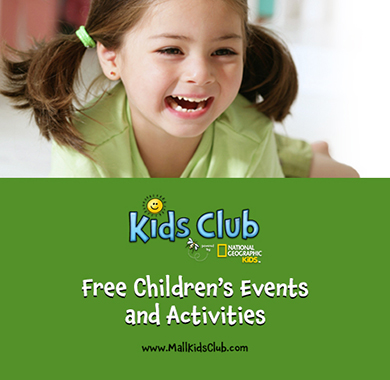 Kids Club: Powered by Nat Geo Kids
October 21, 2017 3:00 PM - 4:00 PM
Free, fun & educational games and activities for kids!

The Pacific View Kids Club is a great opportunity for your child to learn in a fun and interactive setting. We've teamed up with National Geographic Kids to create activities and games that focus on discovery through play.
Kids Club takes place every third Saturday of the month from 3-4pm in Center Court. Our Kids Club sponsor is the Community Memorial Health System.
Our special guest this month will be the Reptile Family, they will be bringing different reptiles native to many continents and countries
The Reptile Family has been inspiring the discovery and appreciation of the earth's most misunderstood creatures through innovative, educational, entertaining and hands-on experiences in a safe and caring environment since 1992. Their goal is to replace fallacy with fact and fear with respect.


Parents & Kids in attendance will have the opportunity to win a prize!