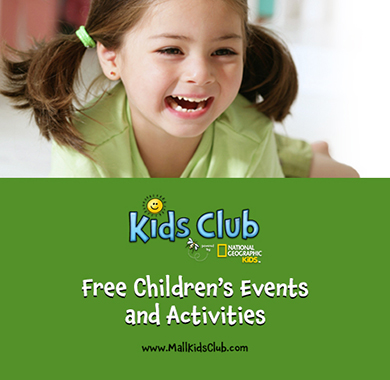 Kids Club Powered by National Geographic Kids
March 17, 2018 3:00 PM - 4:00 PM
The Pacific View Kids Club is a great opportunity for your child to learn in a fun, interactive setting. We've teamed up with National Geographic Kids to create activities and games that focus on discovery through play.

We meet in Center Court from 3-4pm.

Kids and parents in attendance will be eligible to win a prize!

February 17th: Our special guest will be - Love on the Leash: Pleasant Valley. The handlers with their therapy dogs will be discussing their organization and what they do in our community.

Love on a Leash® (LOAL) is a 501(c)(3) nonprofit dedicated to providing an avenue for volunteer pet therapy teams to engage in meaningful and productive animal assisted therapy. They provide a framework for therapy teams to obtain the necessary training and certification in order to provide joy, warmth and emotional support to others through pet therapy.

March 17: Music with Craig Newton
Singer-songwriter Craig Newton will be visiting Kids Club in March, it will be a multi-instrumental celebration of songs with instruments from all over the world! We will be dancing, singing and learning about where all his instruments come from and how he plays them.