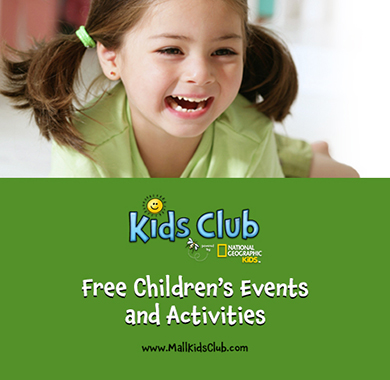 Kids Club: Powered by Nat Geo Kids
May 20, 2017 3:00 PM - 4:00 PM
Free, fun & educational games and activities for kids!

The Pacific View Kids Club is a great opportunity for your child to learn in a fun and interactive setting. We've teamed up with National Geographic Kids to create activities and games that focus on discovery through play.
Kids Club takes place every third Saturday of the month from 3-4pm in Center Court. Our Kids Club sponsor is the Community Memorial Health System.
This month's Kids Club will be held in the Food Court on the 2nd level! Our special guest will be Music & Movement with Jessica. Jessica will be singing songs about our Earth, the environment and much more. We will be celebrating Earth Day with music, dancing and an art & craft
activity.


Parents & Kids in attendance will have the opportunity to win a prize!