October 19, 2019 9:00 AM - 3:00 PM
---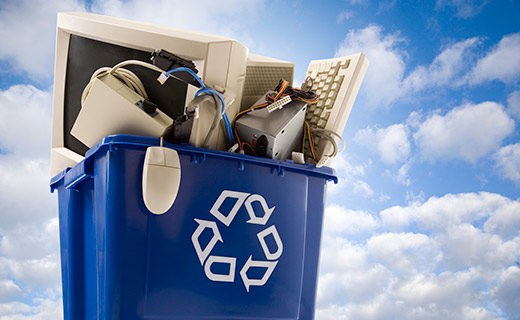 FREE Electric Waste Recycling Event!

E-Waste is any consumer electronic equipment that has reached its 'end-of-life' or 'end-of-usage,'whether in full function or non-working condition. It includes most electronics or electric appliances with a cord or circuit board such as:
Desktop, laptop, server, tablet, computer peripheral (mouse and keyboard), CRT/LCD computer monitor, television set, cellphone and accessory, small appliances, home entertainment system, stereos,fax/printer/copier, consumer electronics (VCR/VCD/DVD player), rechargeable batteries, and misc.

There will be a $5 charge for disk drive destruction service, microwave ovens, and A/C units.

We DO NOT accept batteries, light bulbs, fluorescent lamps, auto liquids, and liquid chemicals.
Food Truck Friday
September 20, 2019 5:00 PM - 9:00 PM
Join us in the parking lot along Mills Rd. between Main St. and Telegraph Rd. the third Friday of th...