Circus Caballero Is Back With A Brand New Show!
Now through May 30, 2022
|

Parking lot along Main St.
---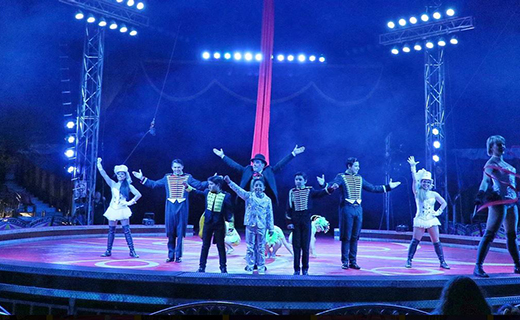 Circus Caballero will be performing at Pacific View from May 26th to May 30th.
This animal-free show features performers from throughout the world performing acrobatic stunts, trapeze, comedy and all the acts you would expect from a world-class circus.
Performances will take place:
Weekdays - 7:30pm
Saturday: 4:30pm and 7:30pm
Sunday: 2:00pm, 4:30pm and 7:30pm
Each performance is approximately 2 hours
Print the flyer for a Child's Discount Coupon!

To purchase tickets or more information
Download Flyer
Covid Clinic
Ongoing
COVID Clinic was founded by Dr. Matthew Abinante and is led by an incredible group of conscientious ...
June Kids Zone Event
June 11, 2022 11:00 AM - 12:00 PM | JCPenney
During the June Kids Zone event, kids will make a #1 Fan Baseball Key Chain to share with the #1 Fan...